Corey Lydstone
President
Corey is a former consultant with impressive SQL chops, who enjoys exploring the best trails and restaurants the Bay Area has to offer. He eats, breathes, and sleeps Autolist, which is good news considering he runs the entire company.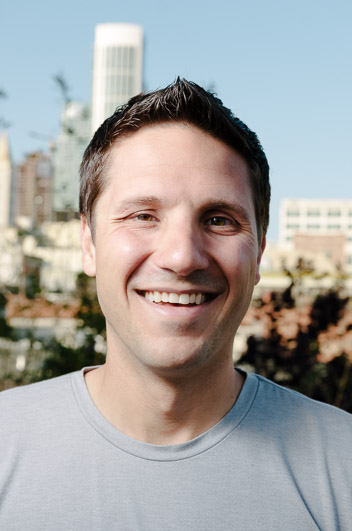 Courtney Ewald
People & Culture
Courtney grew up on a pear farm in Oregon and has a soft spot for animated movies. She's in charge of making sure employees are happy, the office runs smoothly (like butter), and our recruiting pipeline is full. She also does a damn good impression of the Swedish Pig…ask her about it.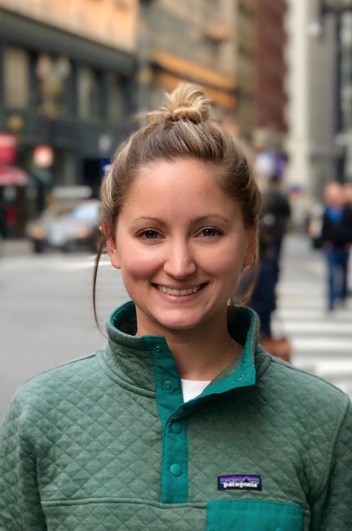 Chase Disher
Growth & Product
Chase is charged with automating our growth strategy and reporting. Growing up, Chase raced karts semi-professionally (it's true); now, Chase gets his fix by watching NASCAR and participating in triathlons.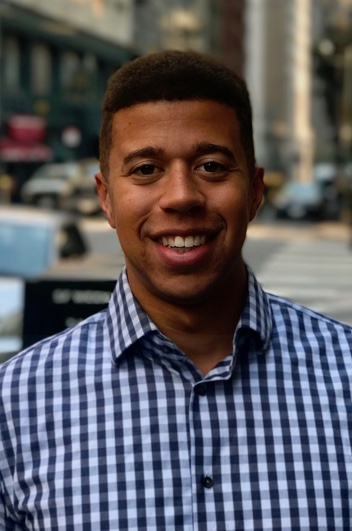 Chris Lichti
CTO
Chris has worked on everything from researching real-time video library search for DARPA to bringing Truecar to IPO as a founding technical lead. Even between recruiting, managing, and studying martial arts, he still manages to ship code each week.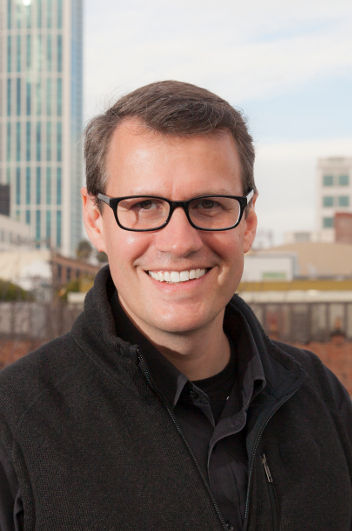 Tom Lubitz
Engineering
Aside from tending to his 9 egg-laying chickens, Tom loves to climb and listen to folk metal and powernoise. He's Autolist's resident algorithm expert and works on our Android and iOS products.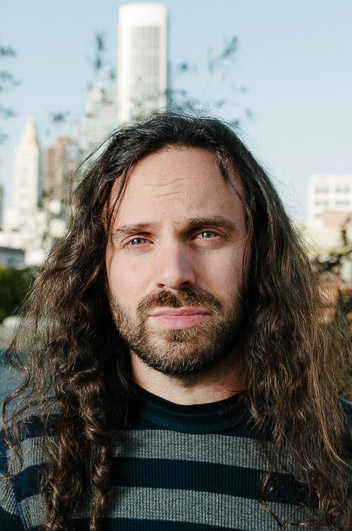 Yuval Gnessin
Engineering
Yuval hails from Israel and plays bass for his band - Gone Zero. He claims he's not a snacker, but he seems to have a weakness for our kitchen's dried fruit and nut snacks. He focuses primarily on our Android app.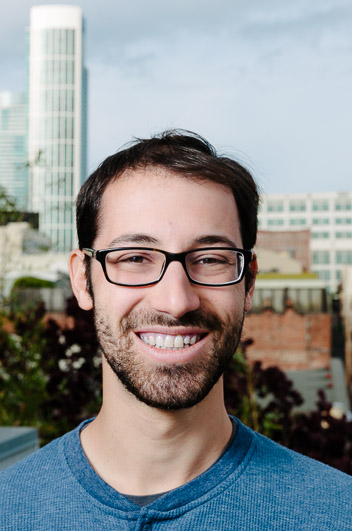 Ben Kempner
Engineering
When he's not competing for the World's Foosball Championship (yes, it's a thing) or eating Chicken Tikka Masala (his favorite food), Ben can be found building all sorts of web projects for Autolist.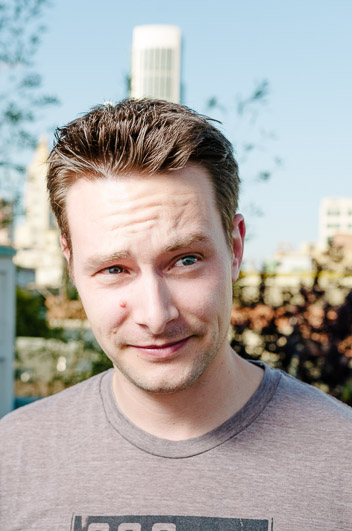 Sid Cidambi
Operations & Strategy
Sid is from Dubai by way of Stanford. He helps Autolist grow and evolve as a business. He is a voracious reader, avid basketball fan, and as piring (but not perspiring) half-marathon completer.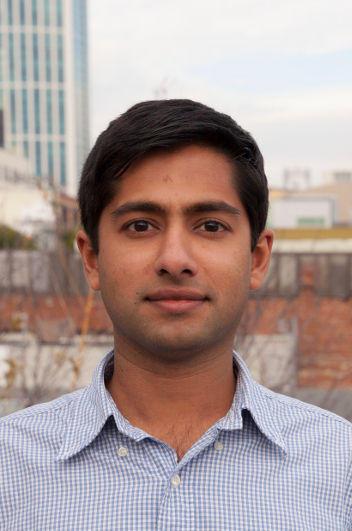 Yoav Gray
Engineering
Yoav landed at Autolist after spending some time in the Israeli army. While some in the office feel he has questionable taste when it comes to his lunch choices, he's got seriously good taste when it comes to implementing features and functionality on our Android and web apps.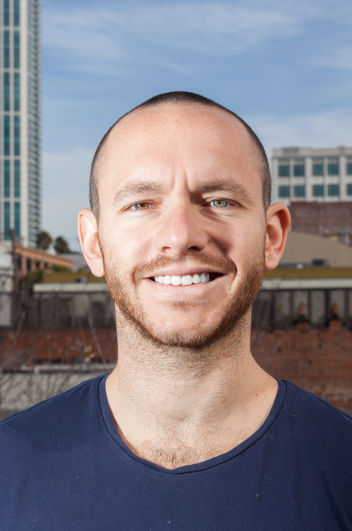 David Undercoffler
Content
David is our Editor-in-chief. Based in LA, he spent nearly a decade writing about cars for the LA Times and Automotive News. The only thing he likes more than things with four wheels are things with two, as he's an avid mountain, road and gravel biker.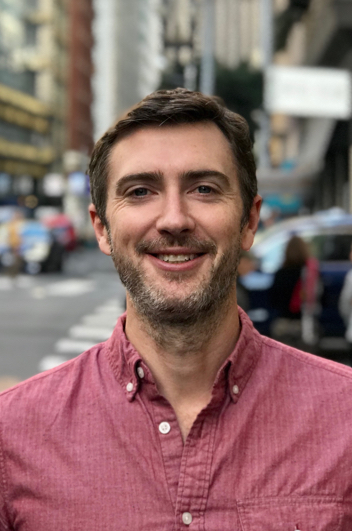 Gene Su
Engineering
Gene studied Applied Math in college and computer science in grad school. He grew up in Taiwan and moved to the Bay Area at age of 12. Before joining Autolist, he was a machine learning engineer and attended a bootcamp for data engineering. When it comes to lunch, his only request is "no vegetables, please!"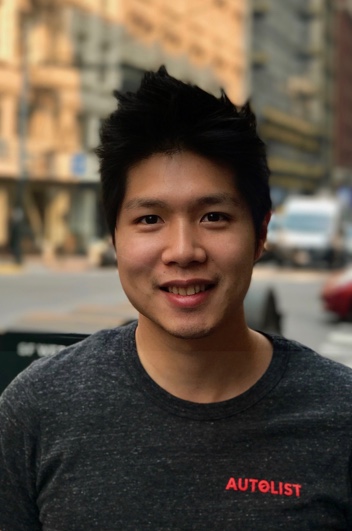 Asher Cohen
Engineering
Asher was born and raised in Oakland, CA. He attended the UC Davis where he earned a degree in Political Science. Since then, he's given up politics for coding, and is now a member of our engineering team. Asher is a big fan of our dog friendly office and on the weekends, you can find him mountain biking.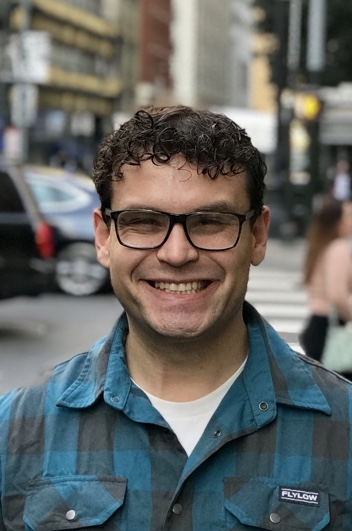 Lydia Ding
Operations
Lydia is part of the business team at Autolist, focusing on analytics. She supports all core business areas like revenue, leads, growth etc. Lydia studied Applied Math at Harvard and then was in banking before moving to the bay to join the tech scene. She originally hails from Canada, and prefers tea over coffee.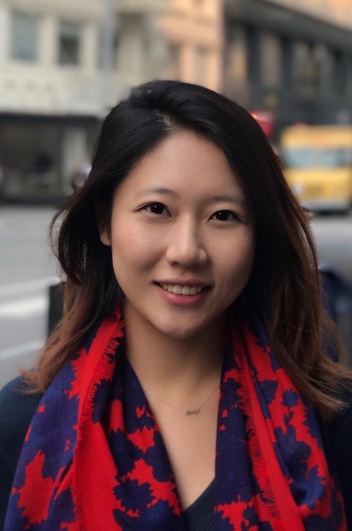 Neil Feuling
Business Development
Neil leads Business Development and works with our team and external partners to ensure a vibrant automotive marketplace for buying and selling cars. Neil is a Chicago guy, but as an SF transplant, he, his wife, and 3 year old son love exploring on the weekends with hikes, going to the beach, culinary adventures and more!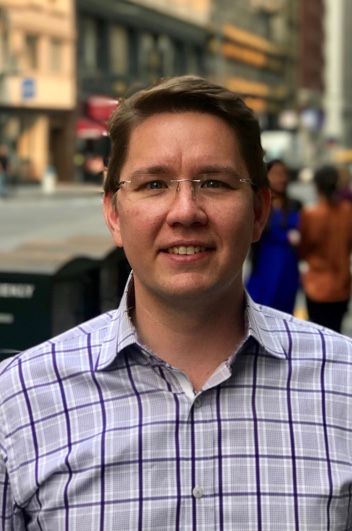 Caroline Harrison
Engineering
Caroline created her first website when she was 10-years-old. She casually double majored in Computer Science and History with a minor in Anthropology at University of Texas. In her spare time, she hangs out with her dog, Demeco or rides her horse, Alfie - with whom she competes in equestrian events.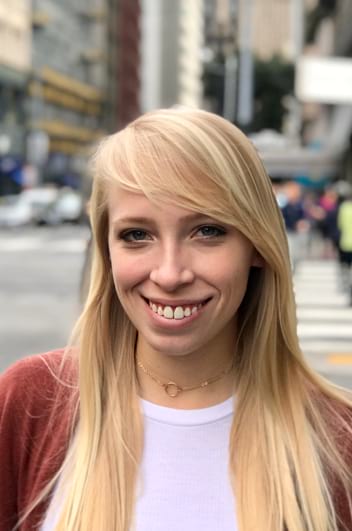 Matthew Sloane
Engineering
Matthew was born in South Korea and raised in the Pacific Northwest. He majored in CS and minored in philosophy at Pomona College where he was the sprint team captain of his track team. You can often find him hanging out with his two cats, cooking, baking, biking and playing sports.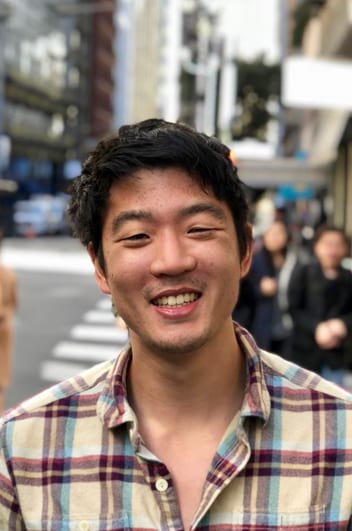 Matt Holder
Head of Product
Matt is a fan of photography, travel, cycling, surfing, and playing jazzy tunes on the guitar. He's a father of two, husband of one, who was born, raised and still lives in Menlo Park. If you ever bump into him, be sure to ask about his cringeworthy car history or notorious fails at fantasy sports.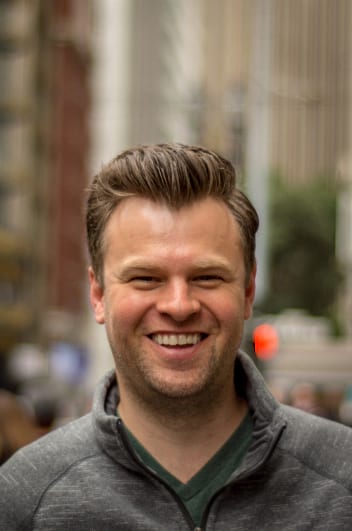 Brendan Spillane
Customer Support Associate
Brendan grew up in Boise, Idaho ("Go Broncos!") before attending Lehigh University where he double-majored in Econ and PoliSci. When he's not providing our customers with excellent support, you can find him riding motorcycles, driving cars, skiing, wake-surfing, jet-skiing, and whitewater rafting.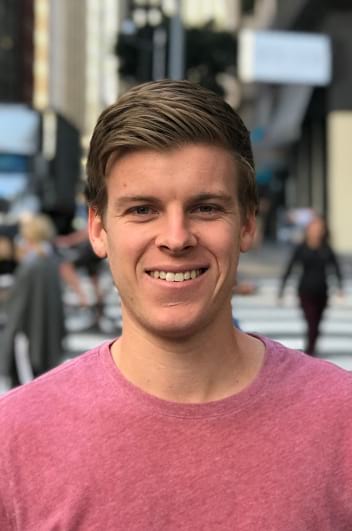 Eddie Tang
Head of Design
Eddie was born in Chicago and grew up in LA before moving to the Bay Area to pursue a career in design. He loves basketball so much that he moves to whichever city has the best basketball team. Eddie also loves playing Loves Magic: The Gathering and once let a friend tattoo a panda on his right thigh.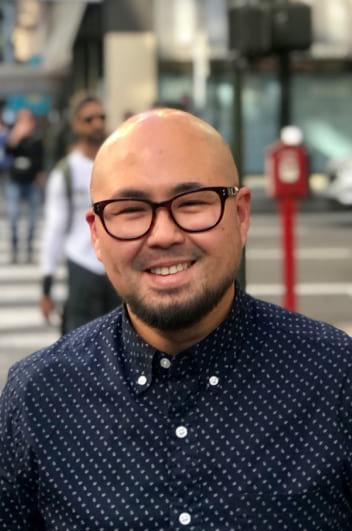 Elli Olson
Head of Customer Success
Elli grew up on a walnut farm in Central Valley CA before heading to UC Berkeley. She then traded in sunshine for blizzards and moved to Chicago where she earned her MBA from UChicago Booth. In her free time, you can find her hiking, checking out the local farmers markets, and baking sourdough bread.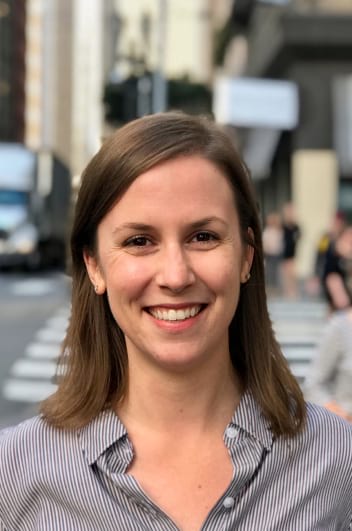 Frank Loeffler
Head of Growth
Frank was born and raised in the Bay Area and caught the technology bug early on. He is now raising kids of his own and loves learning the latest trends from a generation that has never known life without a smartphone or reddit. He loves being outdoors with his family and dog, biking and hiking whenever possible.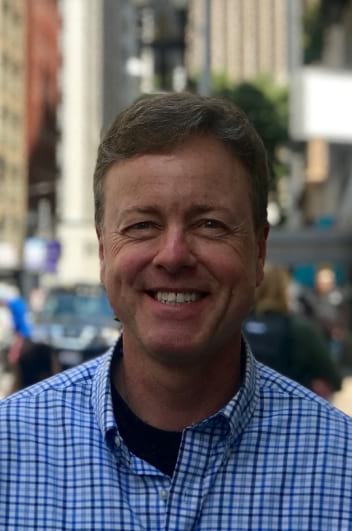 Lucy Chen
Lifecycle Marketing Manager
Lucy grew up in the midwest where she attended DePauw University. After receiving a degree in Communications and minor in Psychology, she moved to the Bay Area. Lucy is a huge fan of cooking and crafting and she can make anything from origami to soldering gadgets.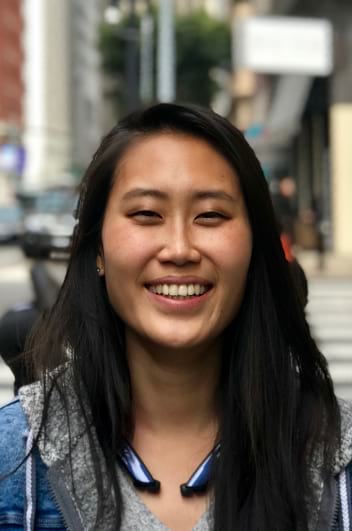 Mike Stallard
Engineering
Originally from the UK, Mike moved to SF after he graduated from University of Bath with a degree in CS. Aside from coding, Mike enjoys landscape and wildlife photography, hiking, cooking and hanging out with his wife and cat. Fun fact: he's appeared on a British TV show dressed as a giant bear.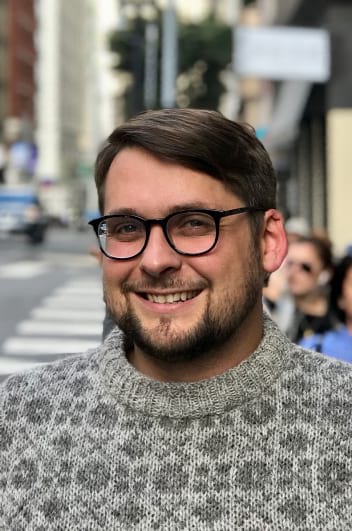 Ryan Meyer
Engineering
Ryan was born and raised in SF. He studied CS and Engineering at Santa Clara University where coding became his outlet for problem-solving and creative expression. Separately, he enjoys playing basketball, tennis, and ping pong. Ryan also has a deep love for cars and is an alleged fantasy football guru.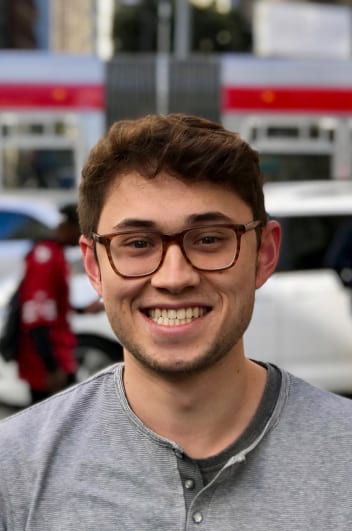 Healthy Lunch & Snacks Everyday
Unlimited PTO & Annual Company Trip
Competitive Compensation & Equity
Gym Membership of Your Choice
Great Health, Dental & Life Insurance
Whatever Hardware You Want